Dilma Morais
Designer and maker
Creating jewellery since 1990, Dilma's work has been named as "Dilma Morais" followed by "Deva Nandan" before branding it as Amuleto designs. Dilma is passionate about beauty, simplicity, conceptual jewellery and natural forms. She pays attention to fine details and its a bit of a perfectionist. She facilitates personal growth workshops, using movement and art therapy and is also a Kinesiologist and Crystal Dreaming practitioner.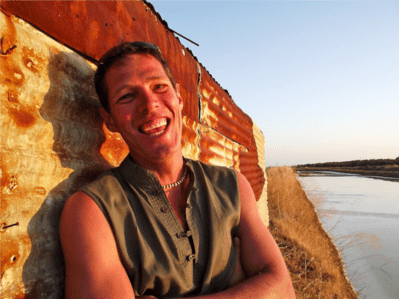 Pieter Truter
Designer assistant, general advisor
Dive instructor and civil engineer Pieter has a down to earth, practical and stylish sense of aesthetics. He is great at all things technical and a long time fan and supporter of Dilma's work.
Laxmikanta Nayak
Web designer and Developer of Amuletodesigns
Laxmikanta Nayak was born and brought up in India. He is the web designer and developer of this site. Our talented web designer keeps supporting us with his expertise in PHP, HTML5, CSS3 and WordPress. We couldn't do it without him. We are grateful to have him on board.
The horses at Byron Bay rescue horses
The horses at Byron Bay rescue horses
These ex-racehorses have been saved from slaughter houses. Their hair is collected during maintenance and used for some of the jewellery creations. 10% of the profit of these pieces is donated to help the horses within this charity.
For the last 5 years, Pushka's naturally discarded whiskers have been collected. They will now be used in specially selected designs.