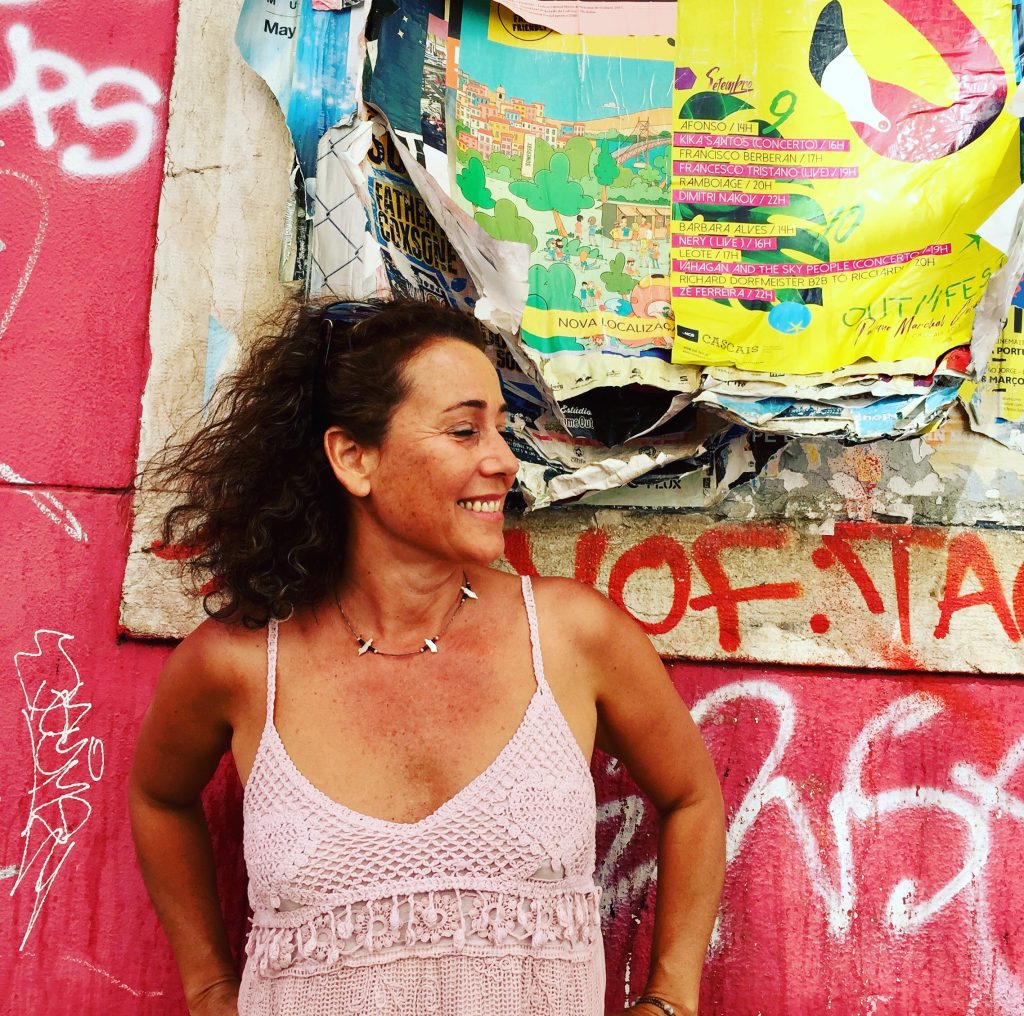 ABOUT THE DESIGNER :-
Dilma was born in Angola, central Africa in 1970. She grew up in Portugal, where she studied Jewellery Design in Lisbon with jeweller artist Filomeno Pereira de Sousa, at Contacto Directo school (1991-1994). She also completed a degree in Industrial Design from IADE, Lisbon. In 1995, Dilma moved to London and worked at Cox And Power jewellers in South Kensington for two years before becoming self employed. Her work sold successfully in several well recognised art galleries in the UK, Austria, Germany, Portugal and the Caribbean. In 2006 she moved to Australia, taking her jewellery tools with her and selling her work in Byron Bay, NSW and Melbourne, VIC.
In 2011 she qualified as kinesiologist and a few years later, as a Crystal Dreaming practitioner and teacher. All these energy work has ignited her passion and understanding of how jewellery can be powerful objects that hold and gift magic.
As a natural leader, Dilma's mission is to empower people, be it through 5rhythms dance, kinesiology, reiki sessions, art therapy or the wearing of a jewellery piece. Dance, healing, meditation and art merge together in her beautiful creations.
Dilma's awareness & appreciation of energy combined with the desire for wellness, is the foundation of "Amuleto Designs".
She returned to Portugal for family reasons in 2018 and lives by a coastal town near Lisbon.
Amuleto is the Portuguese word for amulet /ˈæmjʊlɪt/:
"a small object worn to ward off evil, harm or illness or to bring good fortune; protecting charm.". Such power objects are also known as talismans (object of luck). Dilma's focus is on the positive meaning of this word: "to bring good fortune". Each jewellery piece has been lovingly created to support the wearer in a life-enhancing goal and/or intention – be it your own or invoked by the very jewellery piece chosen.
Dilma loves a quiet life amongst nature and adores animals. She has a cat that come with her from Australia to Portugal.
Deva Nandan is Dilma's spiritual name. It means Divine Garden. She received this name in the Osho Meditation resort in Pune, India, in 2000.
Find out more about Dilma via her other web site:
"I have worn my beautiful coiled Amuleto ring every day since I bought it. The words remind me to keep trusting in the generosity of life, to believe in my desires, to ask for what I want, be ready to receive, and to be grateful for everything I have. I enjoy the simplicity of the design. And the words of affirmation resonate with me every day. To me it is the meaning of a jewellery piece which gives it it's real value, as well as the intention behind its creation. "
Best wedding ring I ever seen… I love it!
WOW!! Omg Dilma you are a miracle worker!! How did you get it done so quickly?!?!? Amaaaazing!!! Thank you, thank you, thank you!!!" Mirna's FB message after receiving her wedding ring: "Oh Dilma, I absolutely love it!!!!!! I cannot believe how beautiful it is, I can't even capture its true beauty in a photo. Thank you so so so so so so much. I can never say thank you enough xxxxxxx
We love creating unique silver and gold contemporary jewellery. Whether a one-off design or collection piece, each piece is individually handmade with care and attention to detail.